We look forward to seeing you!
Fullpower Safety Workshop
Thursday, June 1, 2017 4:00 pm - 6:00 pm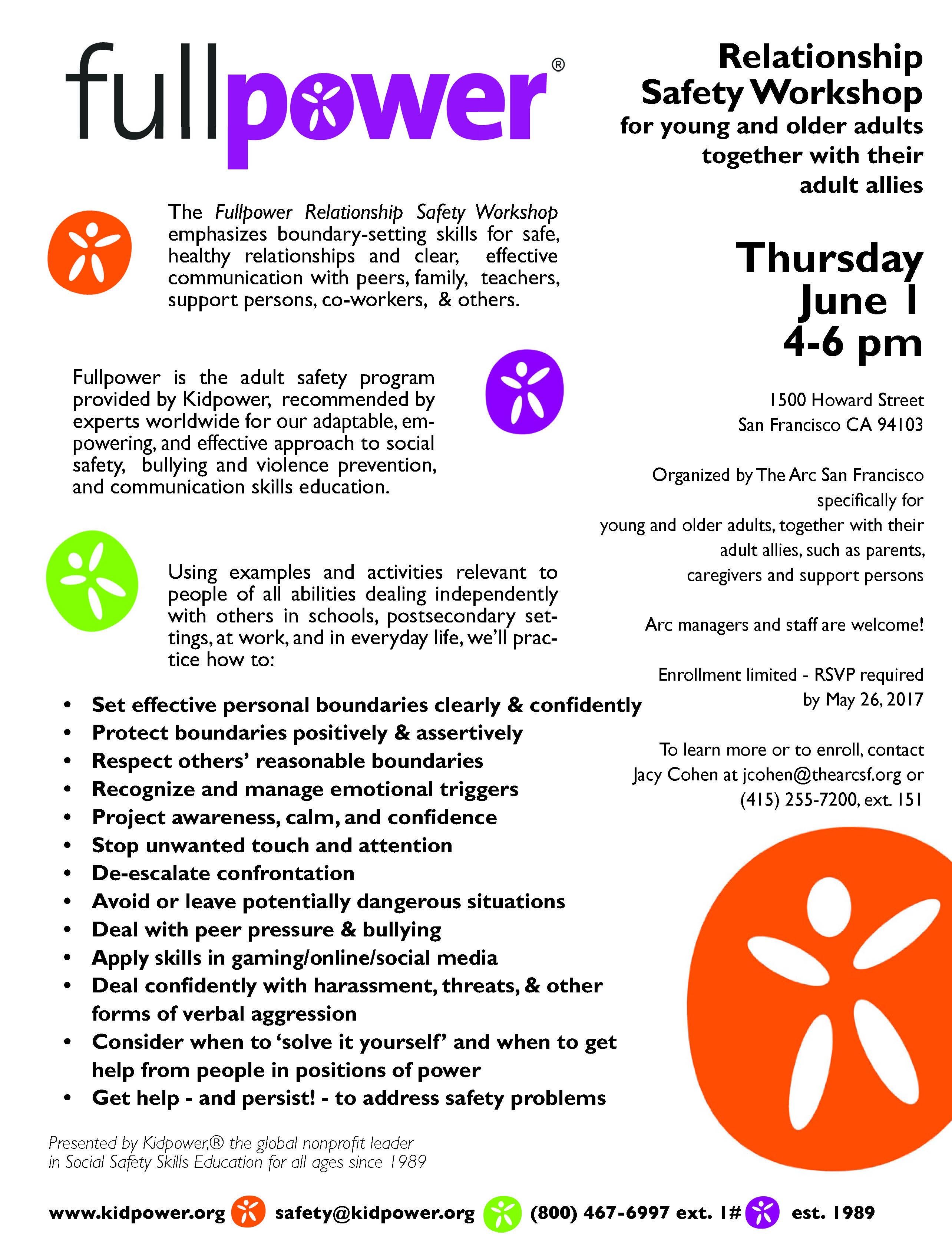 Location:
The Arc San Francisco
Description:
For Young and Older Adults--Together with their Families and Adult Allies
Fullpower Relationship Safety Workshop is the adult safety program recommended by experts worldwide for its adaptable, empowering and effective approach to social safety, bullying and violence prevention and communication skills education.
Fullpower uses examples and activities relevant to people of all abilities dealing independently with others in postsecondary settings, at work and in everyday life.