We look forward to seeing you!
Thursday, April 19, 2018 8:00 am - 10:00 am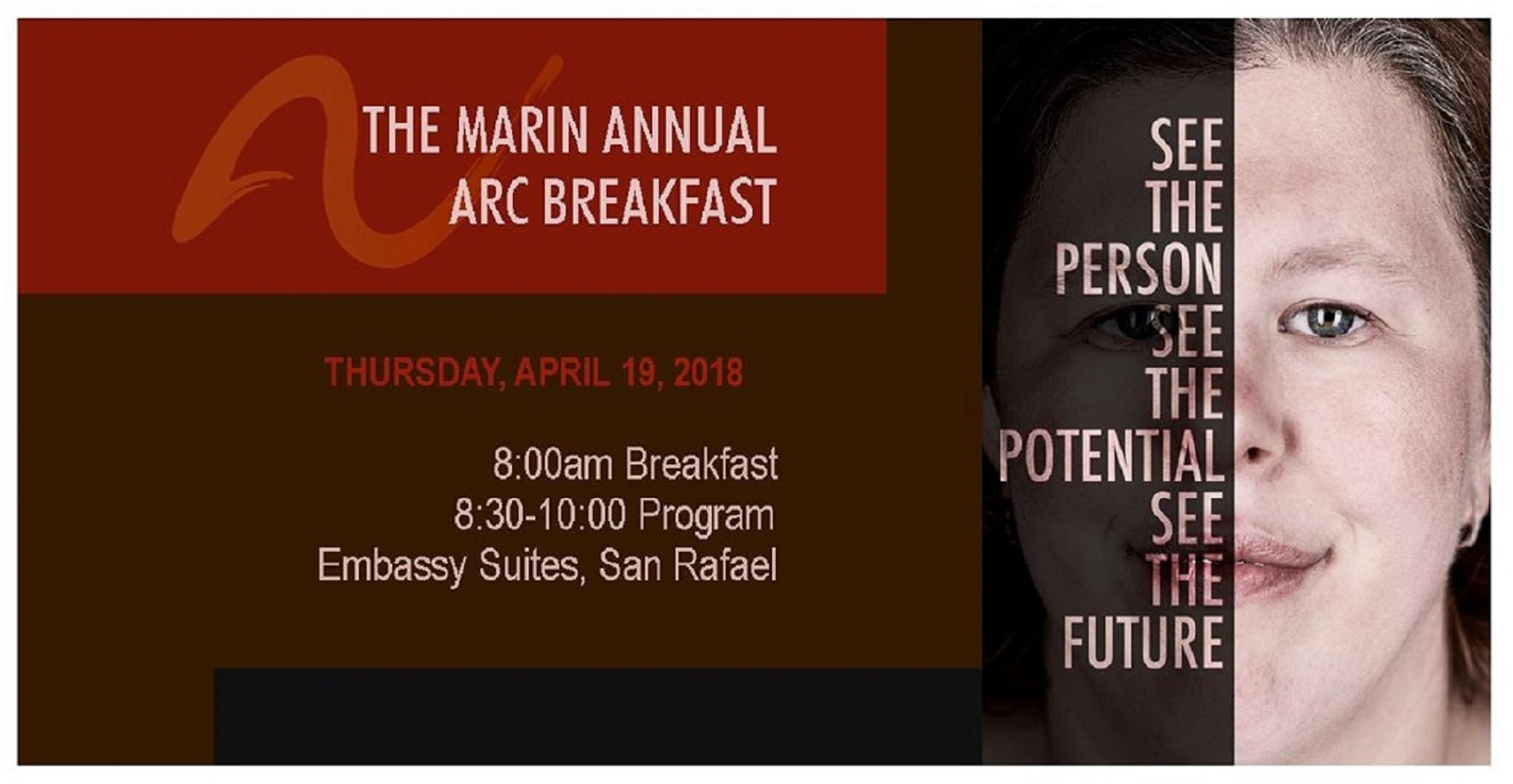 Location:
Embassy Suites, San Rafael, 101 McInnis Pkwy, San Rafael, CA 94903
Description:
Please save Thursday, April 19, 2018 and join us at The Marin Annual Arc Breakfast. This event is a celebration highlighting the vital work of The Arc San Francisco Marin and the friends and partners who support our success.
Invitations with details to follow.