We look forward to connecting with you!
Inclusion Carnival: Create Your Own Inclusion Adventure!
Wednesday, August 15, 2018 10:30 am - 2:30 pm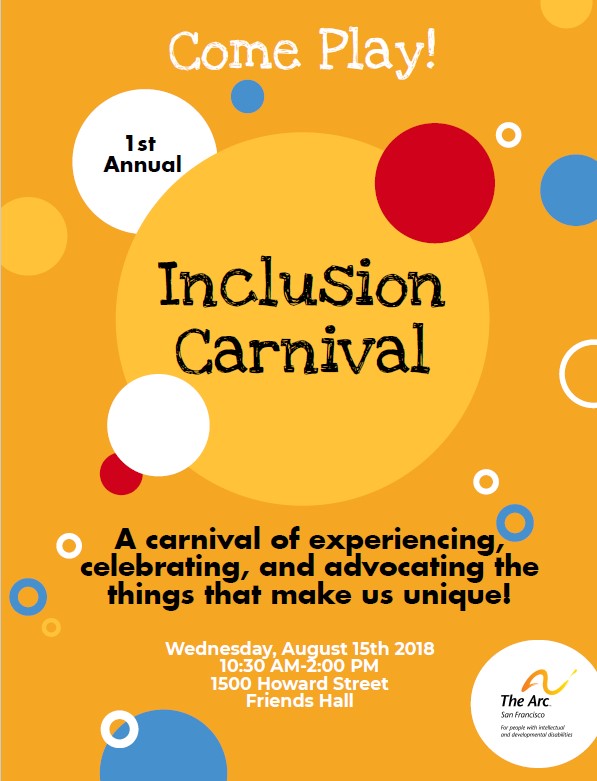 Location:
1500 Howard Street, Friends Hall
Description:
PRIZES! PRIZES! PRIZES!
Our first annual Inclusion Carnival is your passport to learning all about Cultural Humility, Diversity and Inclusion. This day is all about advocacy and understanding around stereotypes, bias, minority identities, communication, empathy, self-awareness and connecting through celebrating differences. Pick up your guide and get started on you own personal Inclusion Journey.
PRIZES! PRIZES! PRIZES!