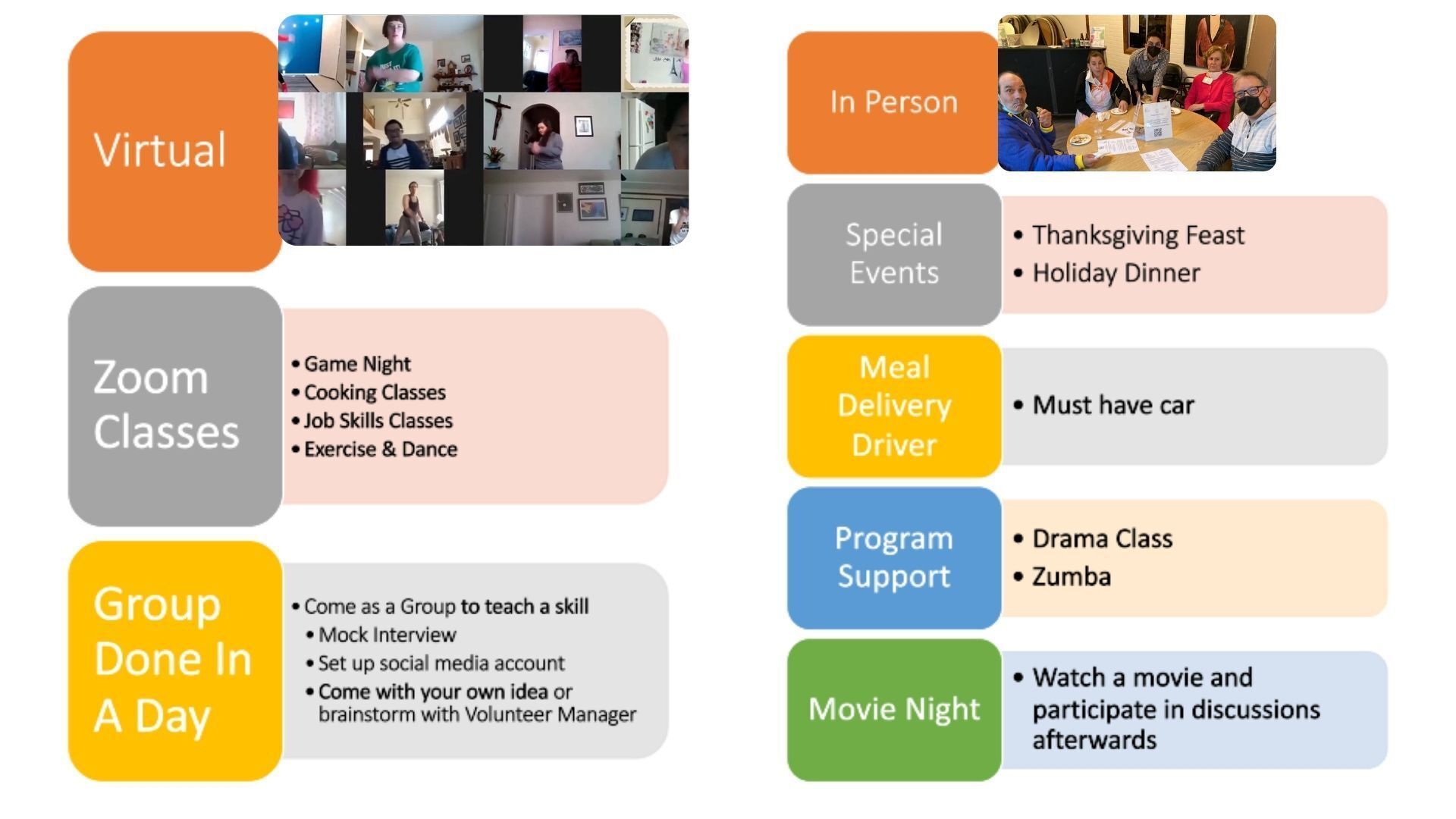 Skilled Volunteers
Healthcare, Dental, Beauty and Education:
We are always looking for professionals to donate their time and talents to The Arc.  Areas where we need support from volunteer professionals include healthcare classes and screenings by healthcare professionals and students, dental hygiene support from dental professionals and students, haircuts and makeup tutorials by beauty professionals and education support from special education professionals.
Other Unique Skills, Knowledge and Talents:
Other unique skills which have been requested by our clients and staff are yoga classes, massage therapy, jewelry making, life skills, gardening, technology classes and energy efficiency apartment living. We are constantly growing our education and outreach program and encourage professionals and talented volunteers to contact our volunteer office if they would like to lend their expertise to our programs.
Please fill out our weekly Volunteer Application and email to Barbra Streett, Volunteer Manager, bstreett@thearcsf.org.
Business Advisory Council
The Business Advisory Council is a networking organization that creates employment opportunities for clients of The Arc San Francisco.  The group meets monthly with The Arc employment specialists and individual client prospects seeking to enter the workforce, offering guidance and job leads for possible placements. 
Board Service
The Arc San Francisco is governed by a volunteer Board of Directors and led by key staff and self-advocates. We also value the input and experience of our family members and client circles of support. Board members generally serve two three-year terms with an optional 3rd term, and elect to serve on various board committees that meet in advance of regular board meetings. 2022 Board meeting schedules can be found here.
For more information about Board service, download the Board Member application form and application instructions and email to Kristen Pedersen, Executive Director. Application instructions may be found here.
Now you can pay your parking tickets through community service at The Arc. Visit San Francisco's Project 20 Program to learn more.
Please note: The Arc SF is a scent-free workplace. Thank you for not wearing any of the following during your visit: cologne, aftershave lotion, perfume, perfumed hand lotion, fragranced hair products, and/or similar products. Our chemically-sensitive co-workers and participants thank you.
Thank you to our community and business partners!