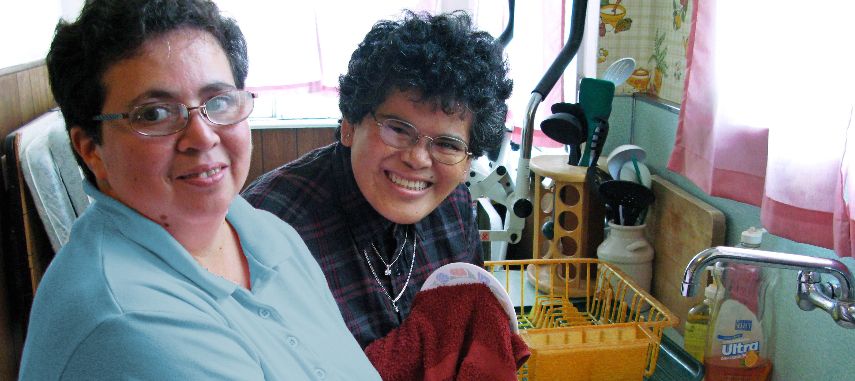 Residential Services
Residential Services staff provide skills training and support enabling individuals with developmental disabilities to live as independently as possible in the community. Our housing advocacy team provides assistence in finding homes and developing new housing options. With the right supports, people with disabilities can fulfill the dream of living independently. Our goal is to provide a variety of living options to our clients as well as the skills that enable them to manage everyday tasks and be comfortable and safe in their own homes.
Independent Living Services
With ILS, skills instruction is provided for clients who need some support and ongoing training for successful independent living. Our instructors work one-to-one with clients living in the community, helping these individuals learn to:
Pay rent and bills
Budget and shop for groceries
Refill prescriptions and monitor medications
Prepare healthy meals
Manage home cleaning and laundry
Purchase shoes and clothing
Make and keep doctor appointments
Resolve roommate or tenant issues
Plan social opportunities, trips and vacations
Join a gym or exercise class
Supported Living Services
SLS offers skills instruction for clients who can have a better quality of life with a more intensive level of care and support, including up to 24 hours a day.
For more information about The Arc San Francisco residential supports, contact Steve Wallace, Interim Director of Residential Services, at swallace@thearcsf.org
(Above) Rose and Connie at home in their kitchen.