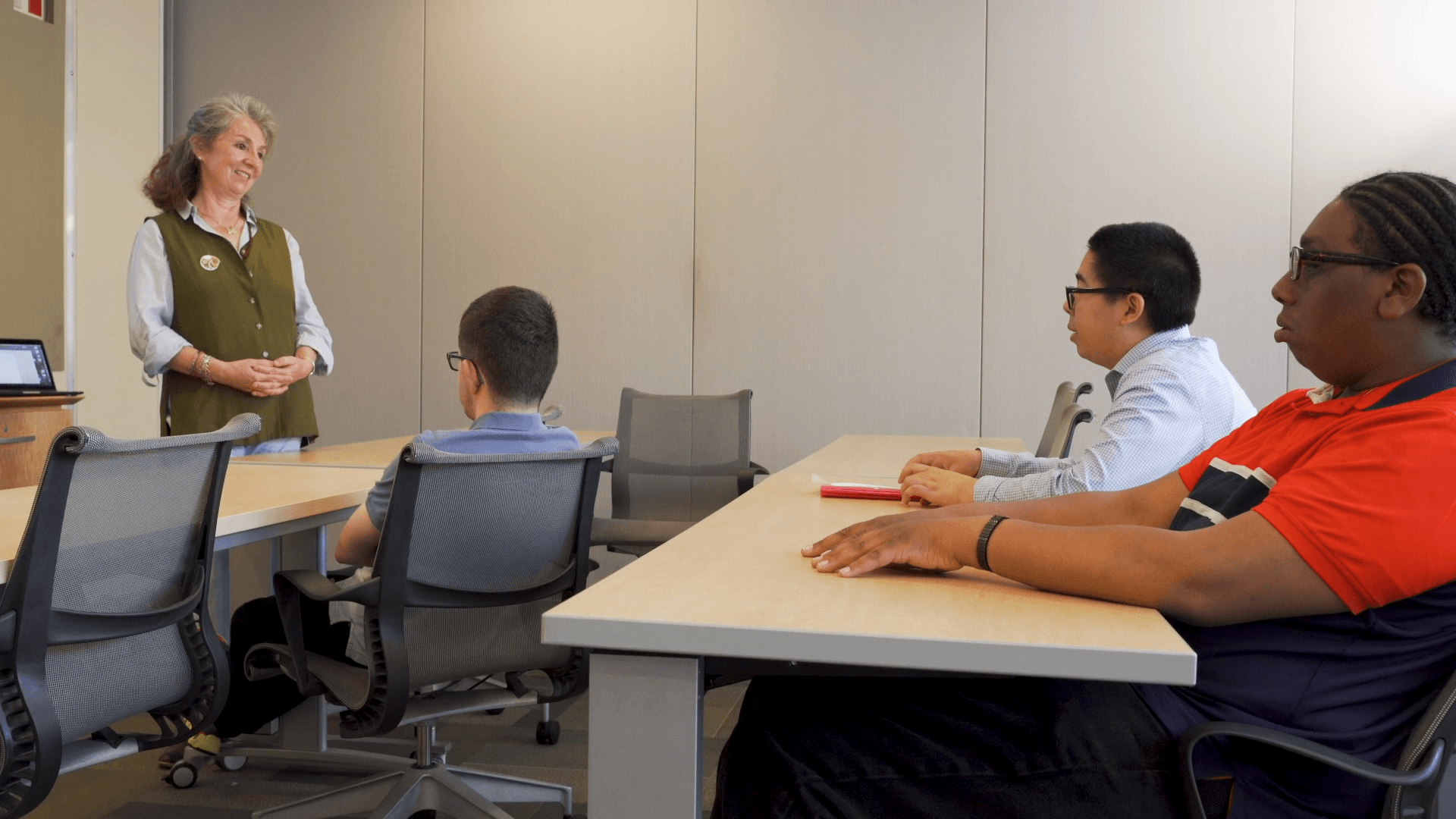 Through real-world experiences, trainings, internships, and support, participants can pursue meaningful careers. 
Core curriculum integrates academic and workforce skills through classroom and site-based learning at The Arc and through partnerships with community colleges, area learning resources, and corporations. 
Pre-employment curriculum:
Employment exploration and job search
Career paths and certifications
Workplace immersion internships
Resume writing, interview skills, professional conduct/appearance
Learning styles and strategies for success
Work skills and workplace competency
Site- and community-based classes
Employer Site Visits
Volunteering and service learning
Functional academics and practice
Computer and mobile skills, internet and email safety
Professional communication skills development
Healthy relationships
For more information, please contact Associate Director of Workforce Development Steve Huebner at shuebner@thearcsf.org.
Our impact this year has changed our community!
Thank you to our community and business partners!