We look forward to connecting with you!
Business Advisory Council Nightlife at the Academy
Thursday, January 24, 2019 6:00 pm - 9:00 pm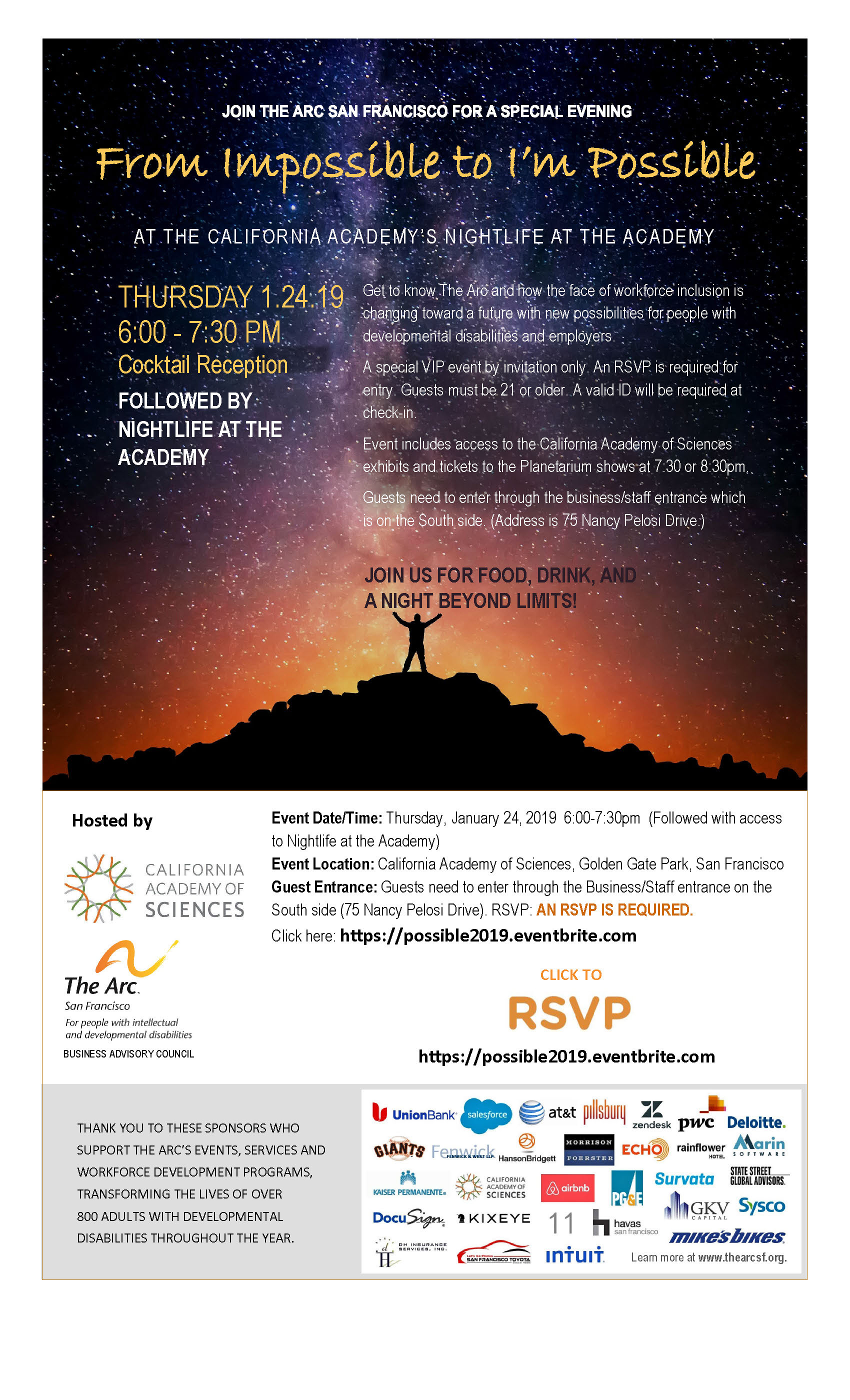 Location:
California Academy of Sciences, Golden Gate Park, San Francisco
Description:
Get to know The Arc and how the face of workforce inclusion is changing toward a future with new possibilities for people with developmental disabilities and employers.
By Invitation only, guests must be 21 or older.