We look forward to connecting with you!
18th Annual Arc Breakfast
Thursday, October 17, 2019 8:00 am - 10:00 am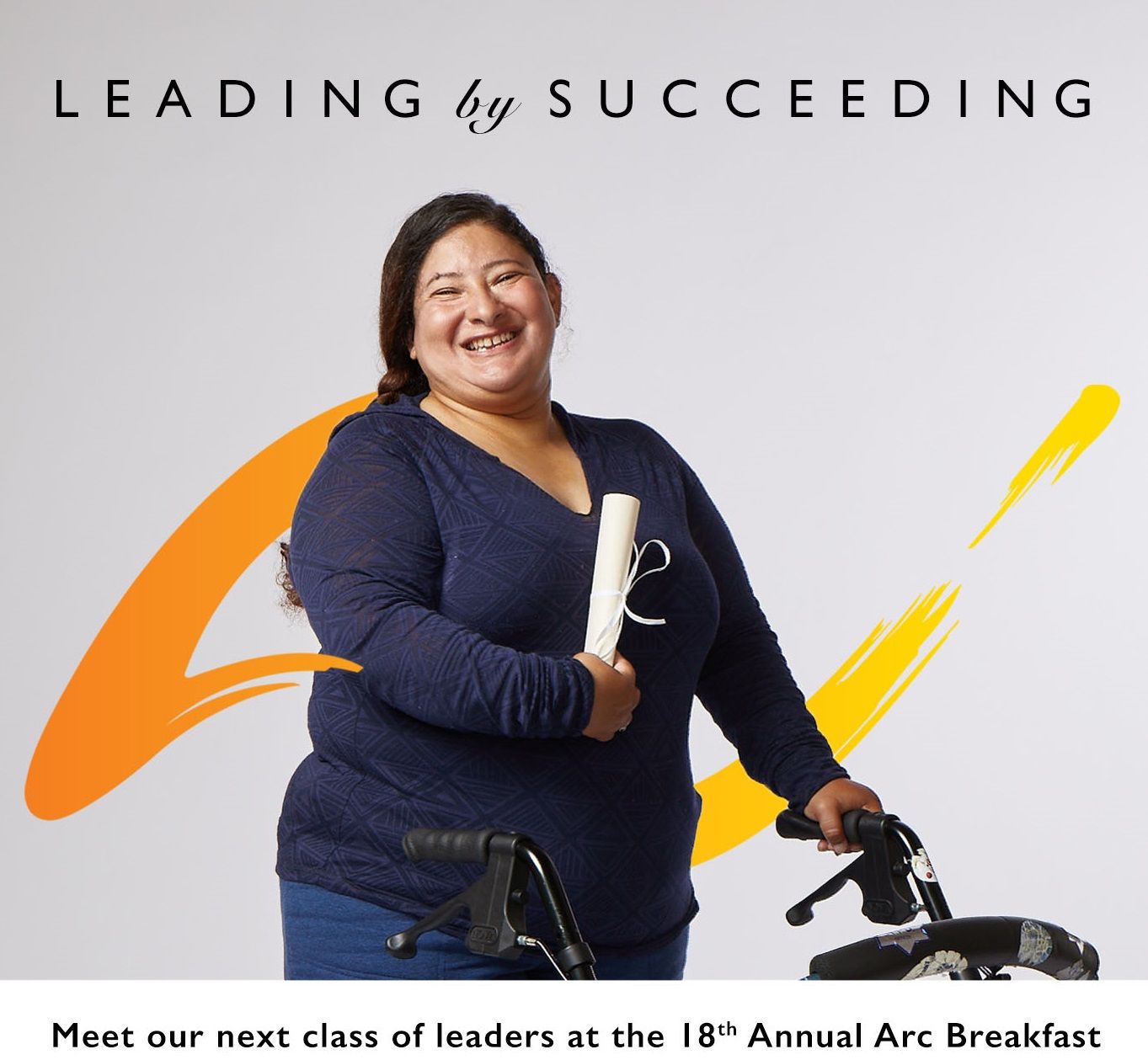 Location:
The Julia Morgan Ballroom, 465 California Street, San Francisco
Description:
LEADING BY SUCCEEDING!

Be a part of our vision to build an inclusive world where people with developmental disabilities can thrive. Join us at the 18th Annual Arc Breakfast.

At this lively fundraiser, you will get to know the clients we serve. Meet the friends, business leaders and community partners who support us. And feel inspired by the vision we share.