We look forward to connecting with you!
The Arc Holiday Sing-Along!
Monday, December 16, 2019 10:30 am - 12:00 pm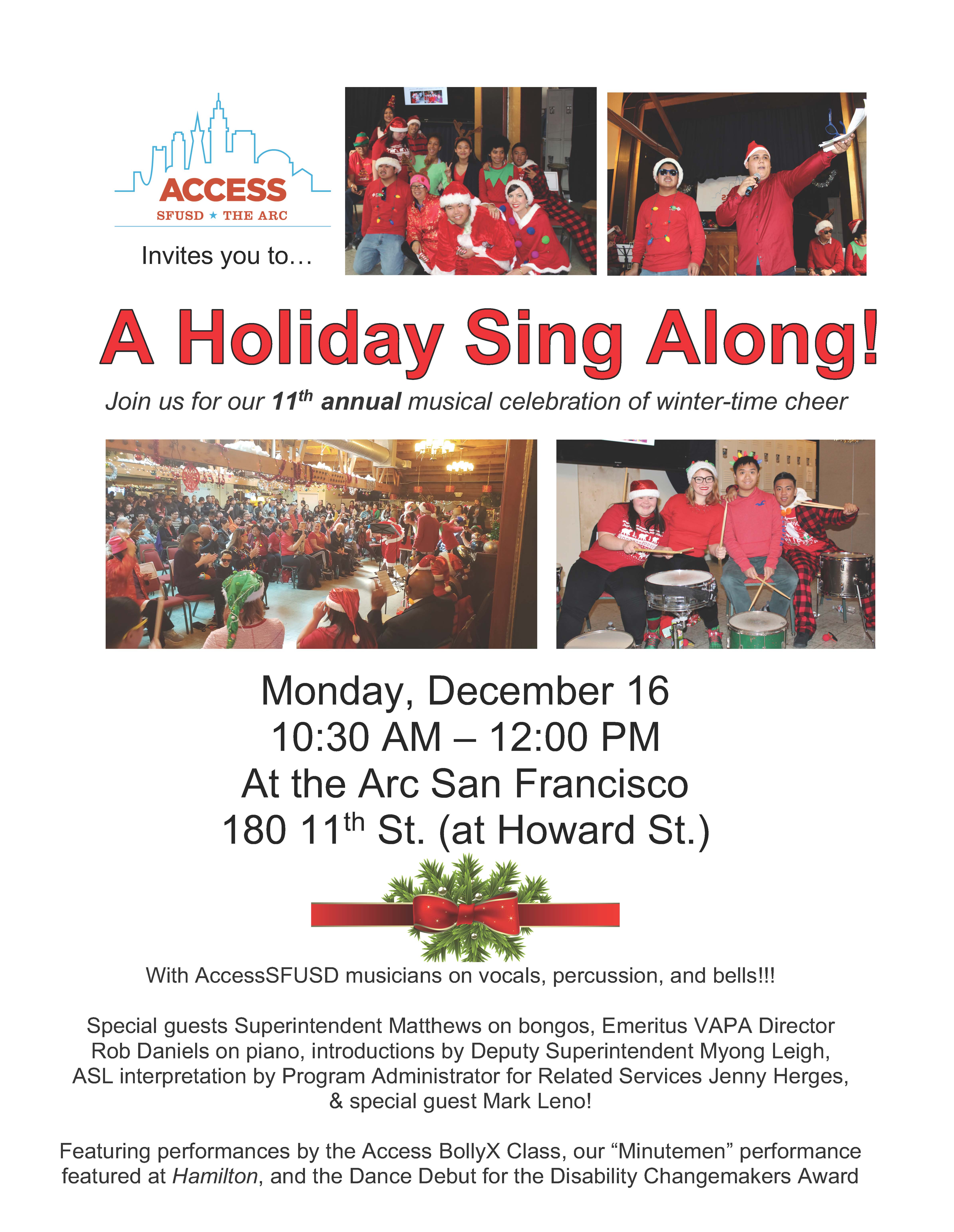 Location:
Friends Hall, 1500 Howard Street
Description:
Please join us for our 11th annual Holiday Sing-Along, San Francisco's premiere inclusive holiday event!

When: Monday, December 16th, 10:30-12:00 (doors open at 10:00)
Where: 180 11th Street (upstairs)
What: Holiday cheer, singing your favorite holiday songs, and sweet treats

Vocals, percussion, handbells, and hosting by the students of Access SFUSD.
Featuring special guest musicians:
Superintendent Matthews on bongos, Emeritus VAPA Director
Rob Daniels on piano, opening remarks by Deputy Superintendent Myong Leigh, ASL interpretation by Program Administrator for Related Services Jenny Herges, & special guest Mark Leno!

Special performances by the Access BollyX Class, our "Minutemen" performance featured at Hamilton, and the dance performance debut for the Disability Changemakers Award.

Seating is limited, please rsvp by responding to accesssfusdthearc.gmail.com or on the Facebook Event If you are a community partner and plan on attending please let us know so we can give you a special shout out for your ongoing support.

We hope to see you there!