We look forward to connecting with you!
Business Advisory Council Nightlife at the Academy
Thursday, February 6, 2020 6:00 pm - 9:00 pm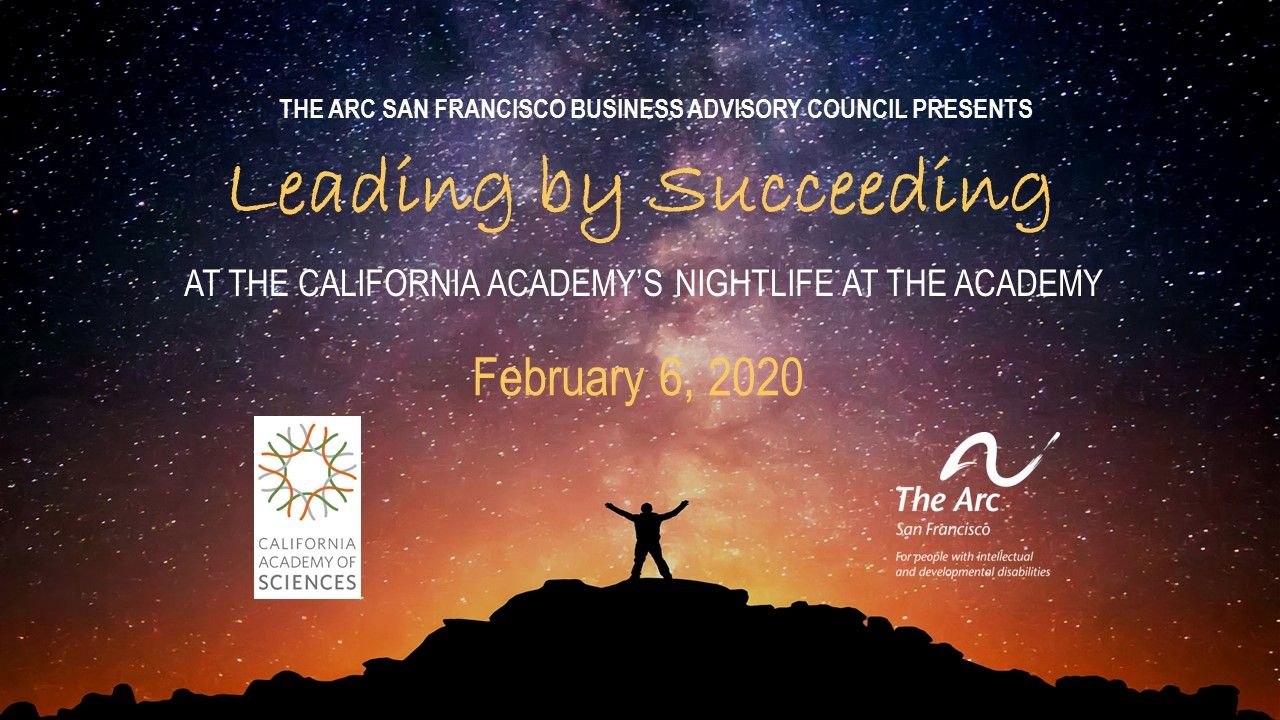 Location:
California Academy of Sciences, Golden Gate Park, San Francisco
Description:
Leading by Succeeding! Join us for a special evening to see how The Arc San Francisco and our employer partners are changing the face of the workforce at this VIP event hosted by California Academy of Sciences, and presented by The Arc San Francisco's Business Advisory Council (BAC).

Event includes access to the California Academy of Sciences exhibit and tickets to the Planetarium shows at 7:30 or 8:30pm. Guests need to enter through the business/staff entrance which is on the south side. (75 Nancy Pelosi Dr.)

JOIN US FOR FOOD, DRINK, AND A NIGHT BEYOND LIMITS! By Invitation only, guests must be 21 or older.