We look forward to connecting with you!
The Arc SF Business Advisory Council Lunch & Learn
Tuesday, September 14, 2021 12:00 pm - 1:00 pm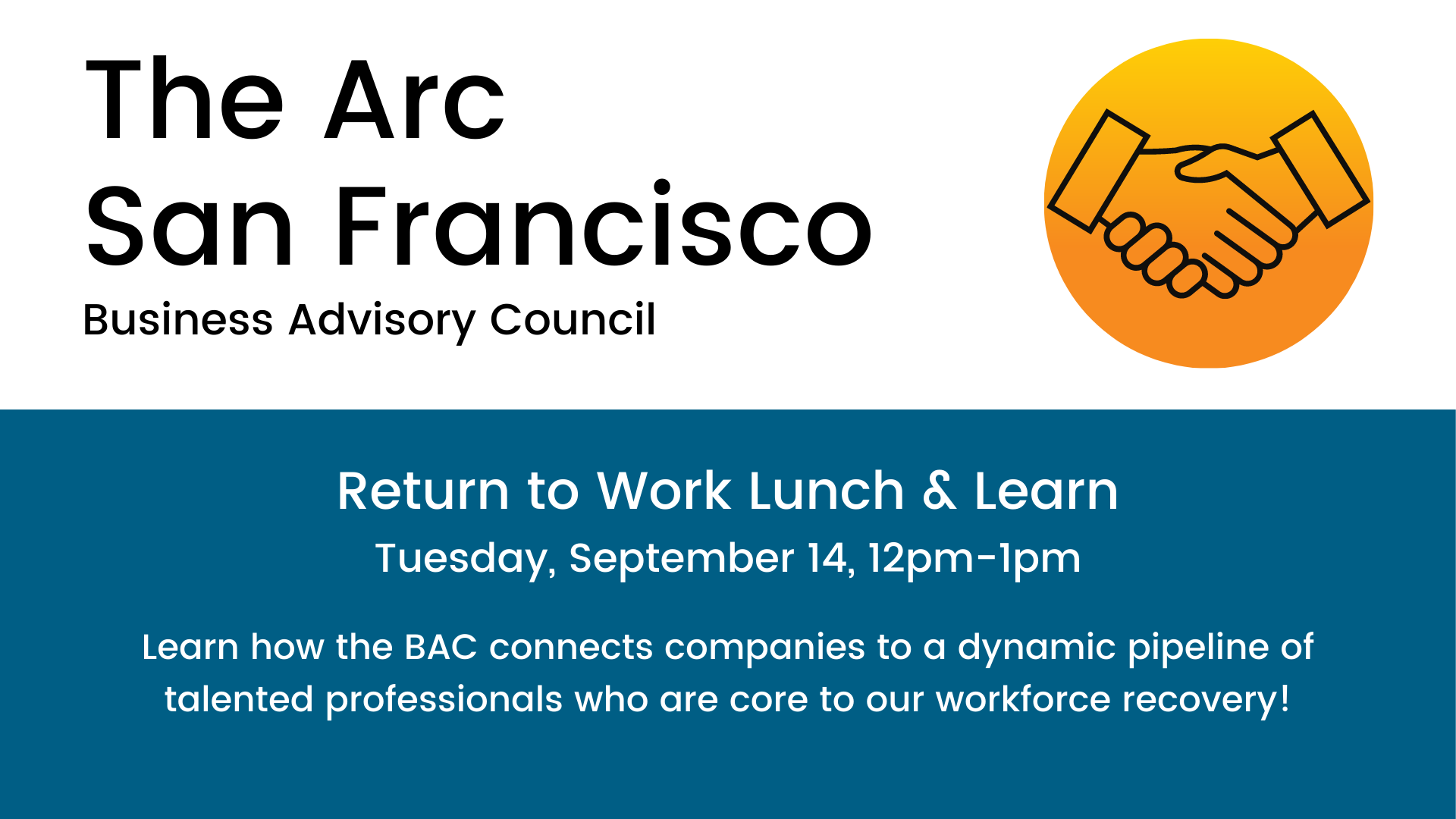 Description:
As California fully reopens its economy, many employers have found themselves rethinking their workspace and have different hiring needs.

Join us on Tuesday, September 14th, 12 pm -1 pm, and meet our Business Advisory Council, a network of professionals furthering the inclusion of people with developmental disabilities in the workspace.

Learn how the BAC connects companies to a dynamic pipeline of talented professionals who are core to our workforce recovery!