We look forward to connecting with you!
The Arc SF 2021 Worklife Awards
Thursday, October 14, 2021 6:00 pm - 7:00 pm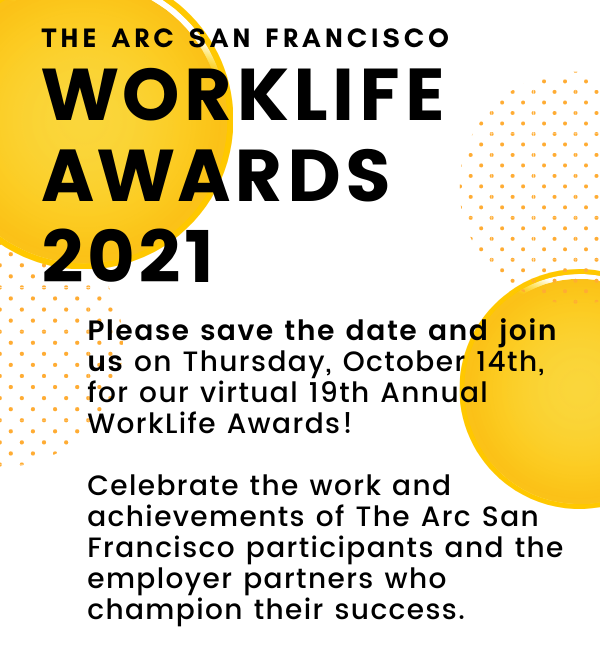 Description:
Save the date and join us virtually on Thursday, October 14th, from 6pm -7pm, for the 19th Annual The Arc SF Worklife Awards!

Hosted by The Arc SF's Business Advisory Council (BAC), The Worklife Awards recognizes the accomplishments of those individuals who strive for excellence in their jobs, internships, and volunteer positions. It's a ceremony you won't want to miss!

RSVP today at the link provided above and below to register! We will send you the event link week of the ceremony!