We look forward to connecting with you!
Speaker Series #3: Autonomous Vehicles, Transportation and Disability
Thursday, August 11, 2022 6:00 pm - 7:00 pm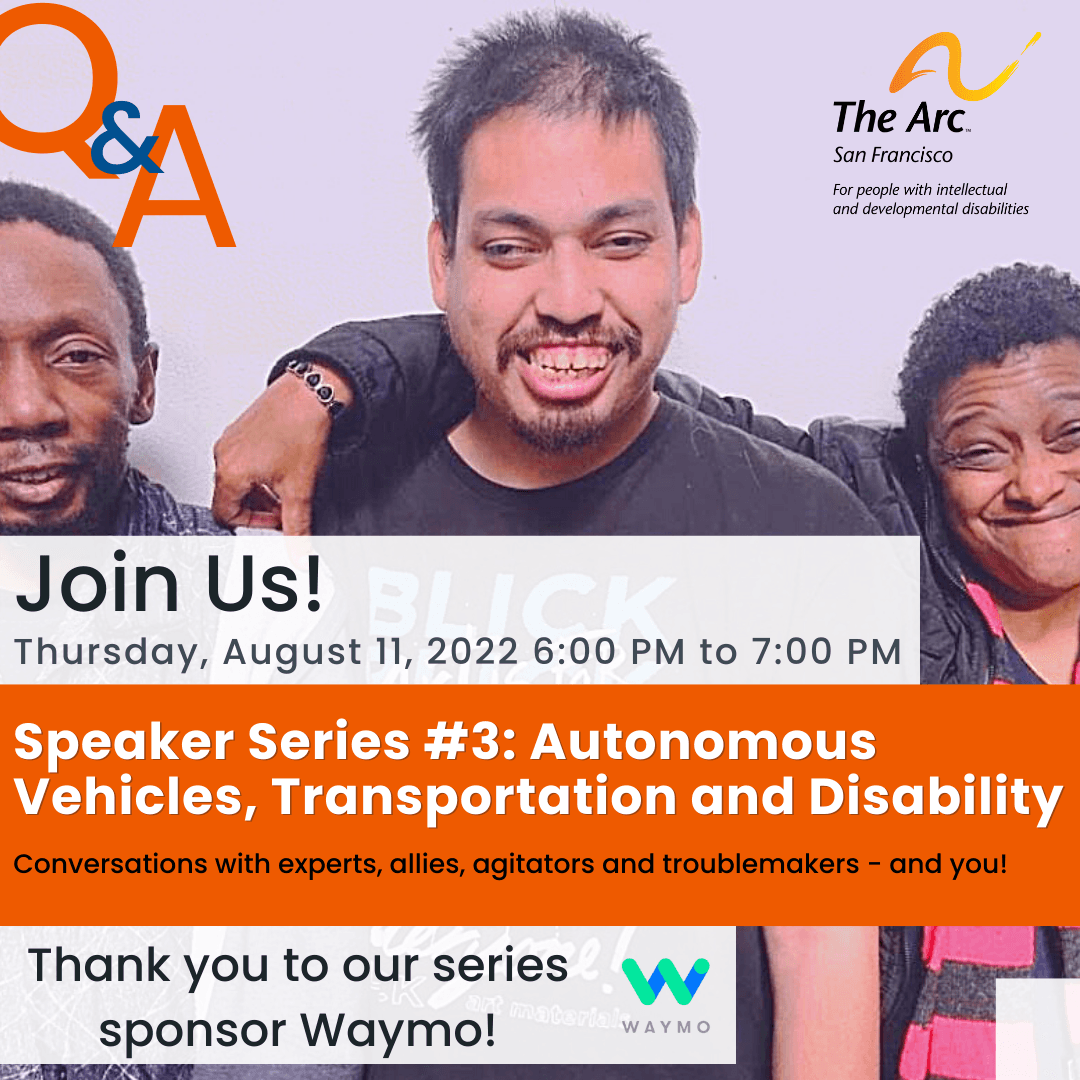 Description:
This month we will be hosting the third and final in our 2022 three-part speaker series! Join us Thursday, August 11th from 6 pm to 7 pm for a Q&A with our panelists who will discuss autonomous vehicles and disability. This event is free, virtual, and open to the public, hope to see you there!