We look forward to connecting with you!
The Arc SF 2023 Speaker Series #1: What People Get Wrong About Disability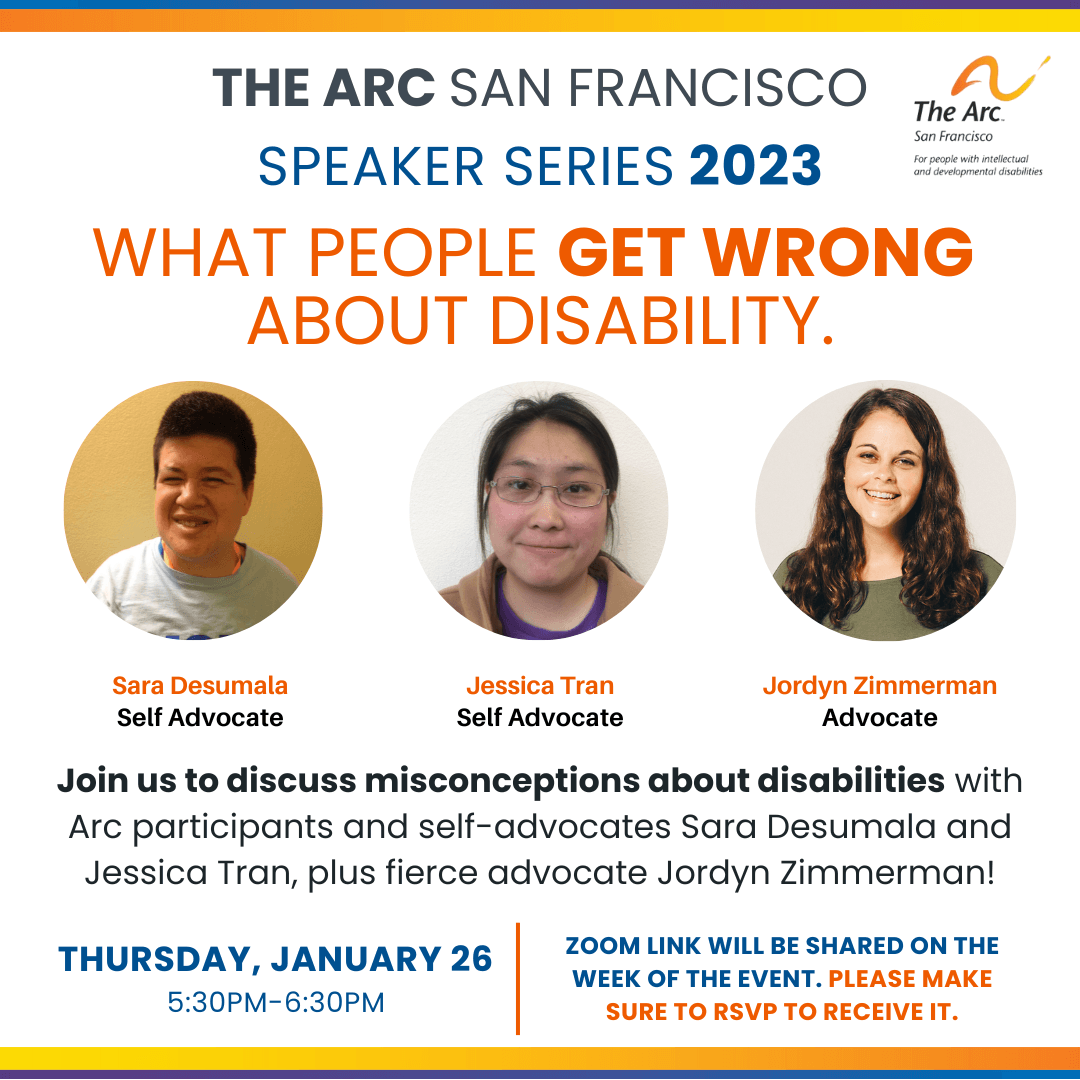 This month we will be the first in our 2023 Speaker Series! Join us Thursday, January 26 from 5:30 PM to 6:30 PM for a discussion and Q&A about people's misconceptions about disability.
This event is free, virtual, and open to the public, click the link to RSVP, Zoom link will be emailed the day of the event and available on our website at that time.
Thank you to our community and business partners!