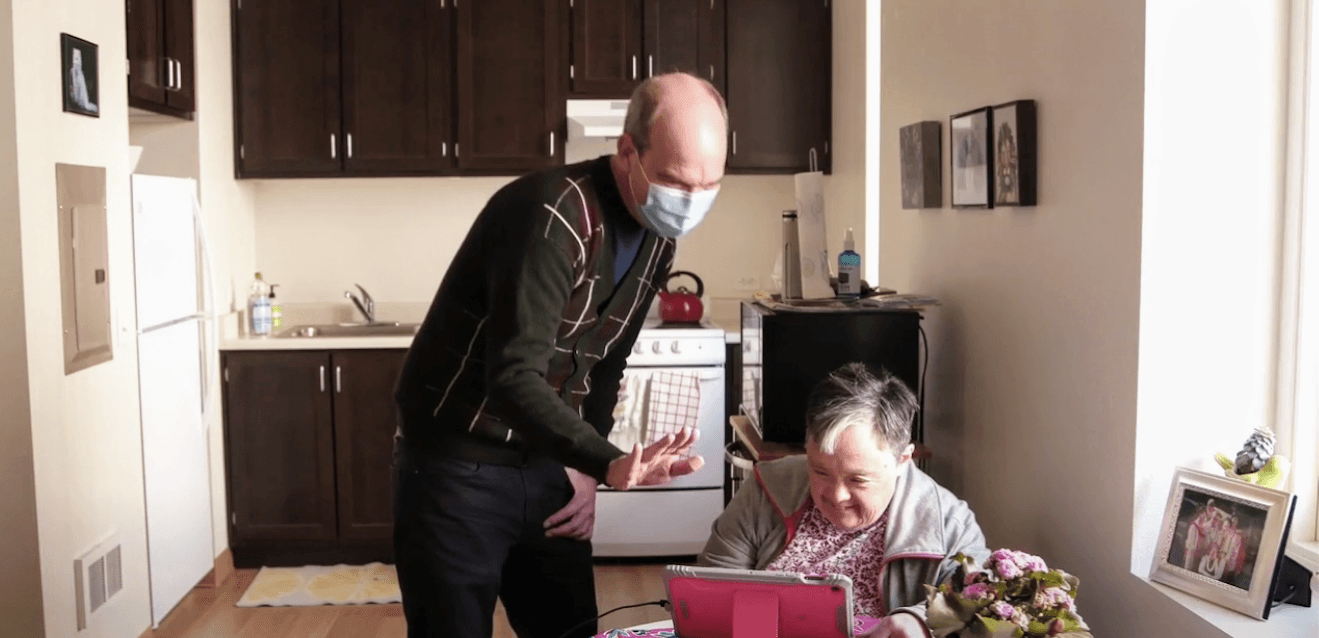 Residential Services
The Residential Services team provides training and support while collaborating with individuals with developmental disabilities who wish to live independently in the community.  
The team assists participants in finding homes and developing new housing options. Our goal is to equip participants with the knowledge, skills, and confidence they need to live in a comfortable, safe, supportive environment. 
Independent Living Services
Our Independent Living Services (ILS) staff partner with adults with developmental disabilities in their desire to live independently and be an active part of their local community.  
Regardless of age, education, or career level, participants receive support individually and in groups to develop and expand their abilities, explore new horizons, and enhance their personal growth. 
Among the services provided are support with paying rent and bills, cooking healthy meals, using public transportation, and accessing health care.  
Other services include support to: 
Pay rent and bills
Budget and shop for groceries
Refill prescriptions and monitor medications
Prepare healthy meals
Manage home cleaning and laundry
Purchase shoes and clothing
Make and keep doctor appointments
Resolve roommate or tenant issues
Plan social opportunities, trips, and vacations
Join a gym or exercise class
Supported Living Services
Supported Living Services (SLS) are for participants who need a more intensive level of care and support, including assistance up to 24 hours a day. 
For more information about The Arc San Francisco residential supports, contact Steve Wallace, Interim Director of Residential Services, at swallace@thearcsf.org
Our impact this year has changed our community!
Thank you to our community and business partners!