We look forward to seeing you!
Ready Set Fly Onboard Practice
Saturday, September 30, 2017 1:00 pm - 5:00 pm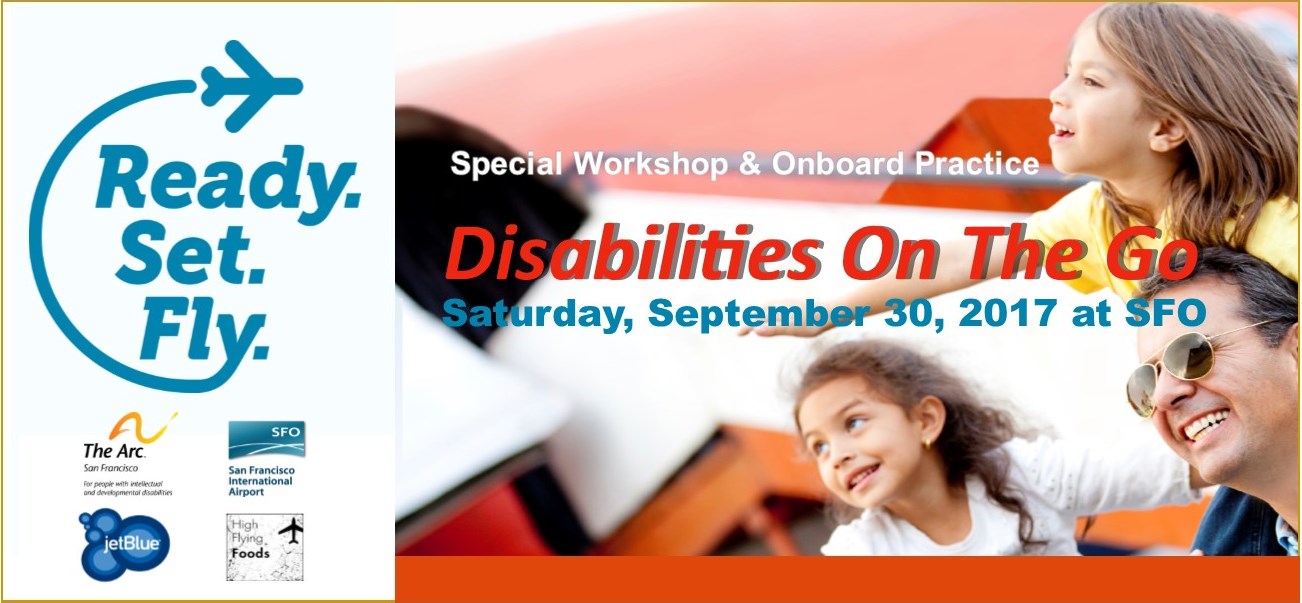 Description:

PLEASE NOTE: ALL SEATS ARE FULL FOR THIS EVENT. HOWEVER, WE ENCOURAGE YOU TO REGISTER ON OUR WAIT LIST. WE WILL BE NOTIFYING ALL CONFIRMED PARTICIPANTS BY SEPTEMBER 15, 2017. THANK YOU!

GET ON BOARD!
Sign up now for our on-plane practice session on a JetBlue passenger jet, an experience designed to help families better prepare for the challenges of air travel with all the sights, sounds and supports needed for success.

Saturday, September 30, 2017: SFO Airport
Reception & Overview: 1:00-2:00pm
Ticketing, Security & On-board Practice: 2:30-5:00pm
(Free parking for Registrants)

OVERVIEW FOR SUCCESS
Before boarding, you will learn helpful specialists' tips for traveling with disabilities, from accessing special asssitance at the airport to clinical strategies for air travel success.

LEARN TO FLY!
From ticketing to security to finding your seats on the aircraft, our team will help you and your family have a positive on-board experience. You'll buckle-up and get a real feel for air travel without ever leaving the ground.