Give at Work
Giving from your payroll and/or securing Matching Gifts from your employer are easy ways to make a big impact at The Arc SF. Ask your employer if they do payroll deductions.
Ask your Human Resources Department if your company does Payroll Deductions or check above!
Donate Online
Make a one-time gift or set up a recurring donation of any amount. 
Donate by Mail or Phone
You may mail a check or call us with your credit card number. 
The Arc San Francisco 
Attn: Esther Landau 
1500 Howard Street 
San Francisco, CA 94103 
415-918-7343
United Way
Are you a state employee? You can make recurring payroll gifts through United Way. 
IRA Charitable Rollover
Are you 70-½ or older? Did you know that you can use funds from your IRA each year to support nonprofits and pay no income tax on the amount – up to $100,000? 
This popular gift option is commonly called the IRA charitable rollover, but you may also see it referred to as a qualified charitable distribution, or QCD for short. 
Talk to your tax advisor about using this option to support The Arc SF. 
Donate Stock
Gifts of appreciated stock may allow you to avoid a capital gains tax plus receive a charitable income tax deduction. Use the Stock Calculator to see the actual cost of your gift after-tax benefits.
To make a gift of stock, download and follow the Stock Transfer Form below instructions. Please email a copy of the completed form to Esther Landau, Senior Director of Advancement, The Arc San Francisco, at elandau@thearcsf.org. 
Planned Giving
Leave your mark! Help ensure that our services are available for years to come. Make a gift to The Arc SF in your will and join the "Heart of The Arc Society."  
You can support The Arc and still take care of your loved ones. 
Donate: 
Real estate 

Stocks 

Bonds 

IRAs 
Click here to learn more about the Heart of The Arc Society
Donate Your Car
Donate your car, van, truck or boat. Get started with our Online Vehicle Donation Form. (Select in the drop down menu: The Arc San Francisco.)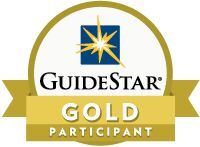 Our impact this year has changed our community!
Thank you to our community and business partners!